New bus service launch by Rishi Sunak
With the arrival of our new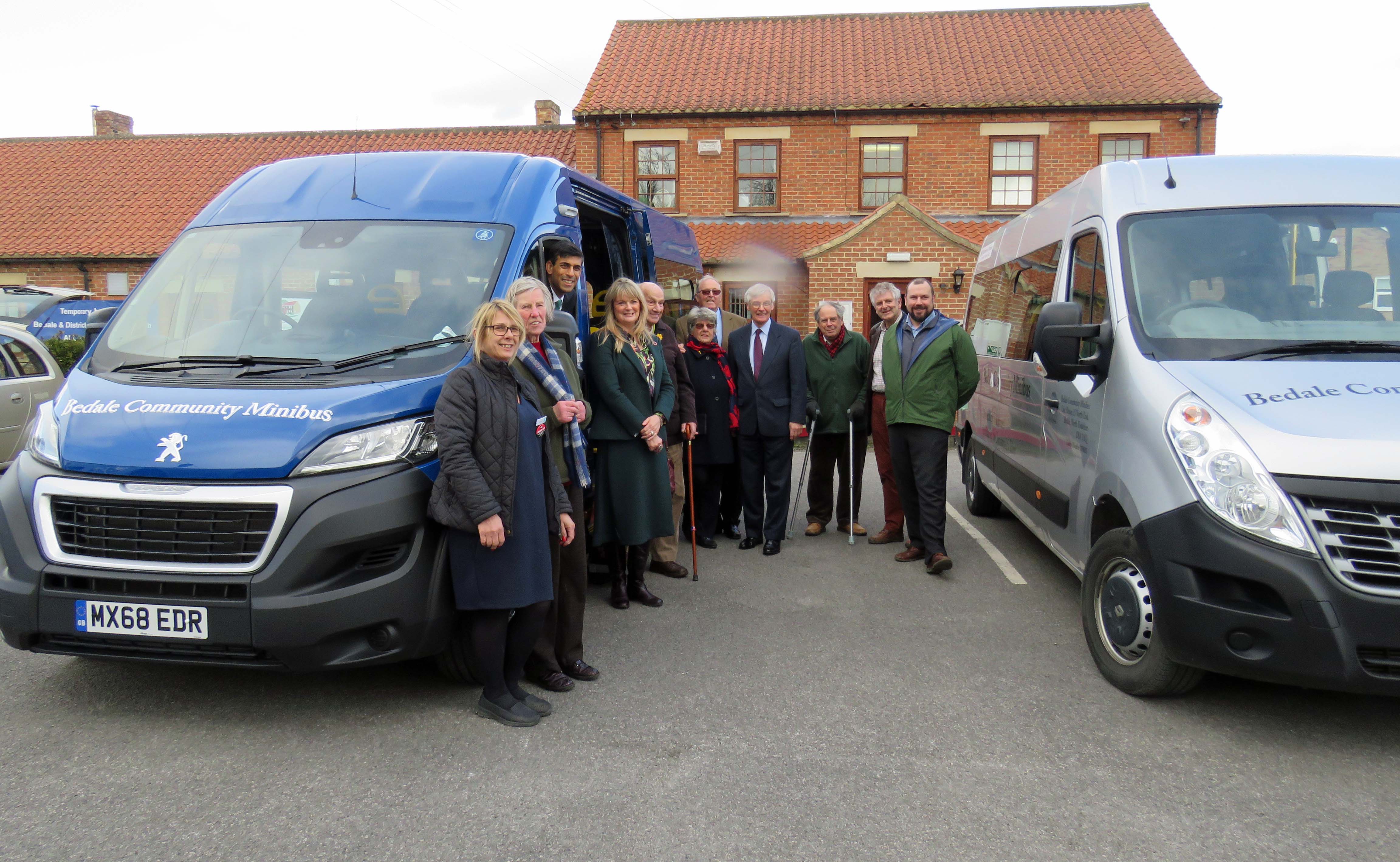 bus, Bedale Community Minibus is continuing to expand its services to the local community.
Rishi Sunak, our MP, was kind enough to inaugurate our new weekly service to The James Cook University Hospital.
From April 4th, BCM will be operating a weekly service on Thursday afternoons giving passengers approximately 2 hours to visit patients at the hospital. To reserve your seat on the bus and for full details, contact the BCM office.
15/03/19
Published: 08/04/2019 Published by: Richard Cooper
Return to News Page.